Case study: revolutionizing real estate rentals with a scoring engine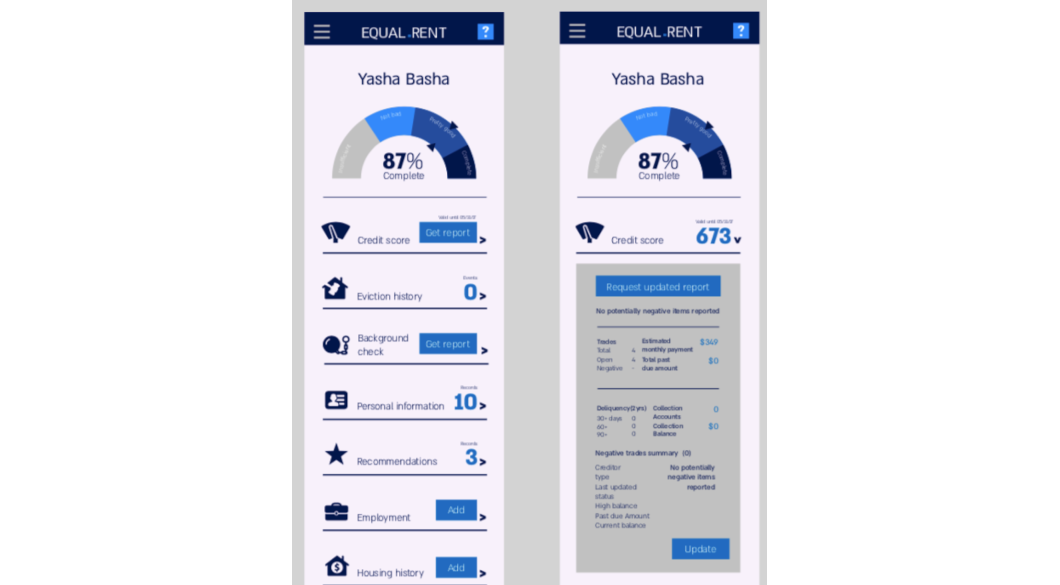 Project Overview:
In the dynamic world of real estate, efficiency is paramount. Discover how our collaboration with a client resulted in the creation of a groundbreaking rental application, complete with a robust scoring engine. This innovation has redefined the rental landscape, offering both renters and landlords unprecedented advantages.
Challenges
Developing a comprehensive product and requirement design.
Conducting extensive market research to identify key trends and opportunities.
Crafting an intuitive UI/UX design, encompassing over 100 screens and user flows.
Establishing a sound software architecture.
Delivering a versatile application for both desktop and mobile platforms.
Implementing an Amazon AWS CI/CD infrastructure for seamless deployment and management.
Our Solutions
Product and Requirement Design: We commenced the project with thorough market research, ensuring that our client's application was perfectly aligned with current real estate trends and user needs.
UI/UX Design: Our design team meticulously crafted a user-friendly interface, comprising more than 100 screens and user flows. This attention to detail ensures a seamless and engaging experience for users.
Software Architecture Design: We established a robust software architecture to support the application's scalability and future growth.
Application Software Development: Our expert developers brought the application to life, making it accessible on both desktop and mobile devices.
Amazon AWS CI/CD Infrastructure Management: We implemented an Amazon AWS CI/CD infrastructure, ensuring that updates and enhancements are smoothly integrated without disruptions.
The result? An innovative real estate rental application with a scoring engine that empowers renters with unparalleled choices while enabling landlords to lease out properties faster than ever before. This project exemplifies our commitment to delivering cutting-edge solutions that redefine industry standards.
If you're ready to embark on a journey of innovation and efficiency in the real estate sector, connect with us today to explore how our expertise can transform your business.